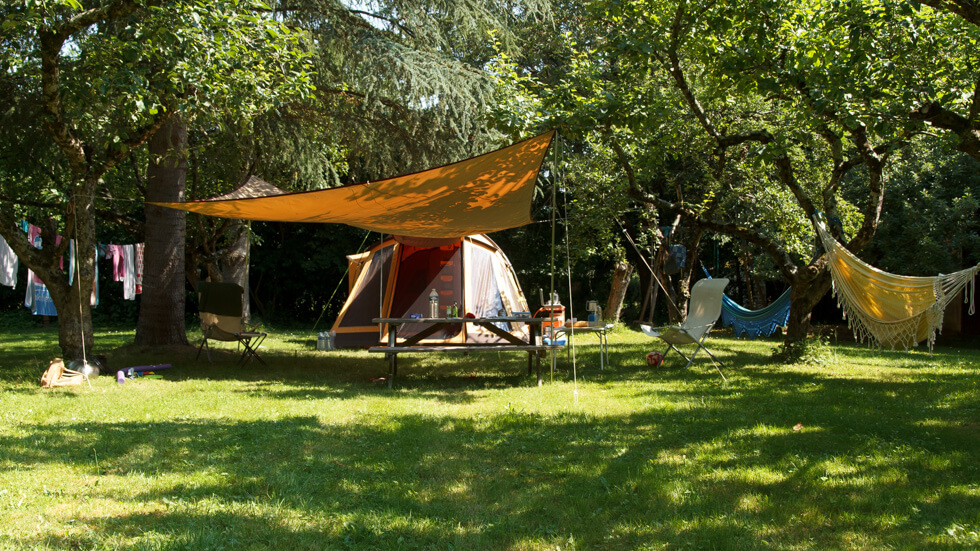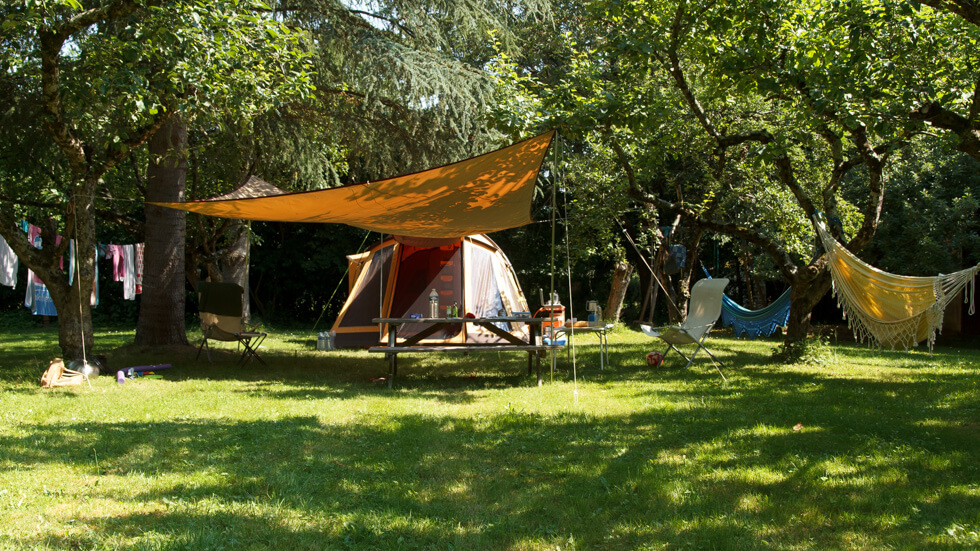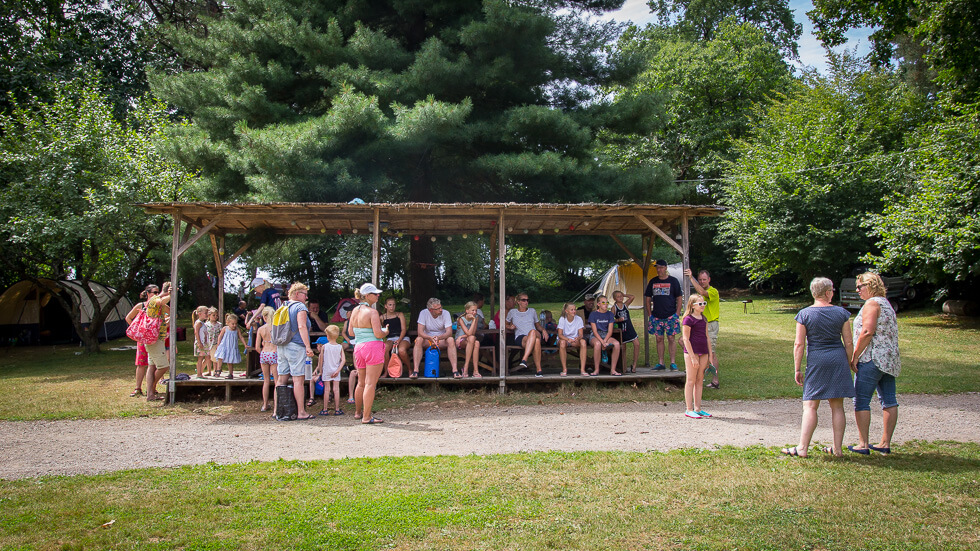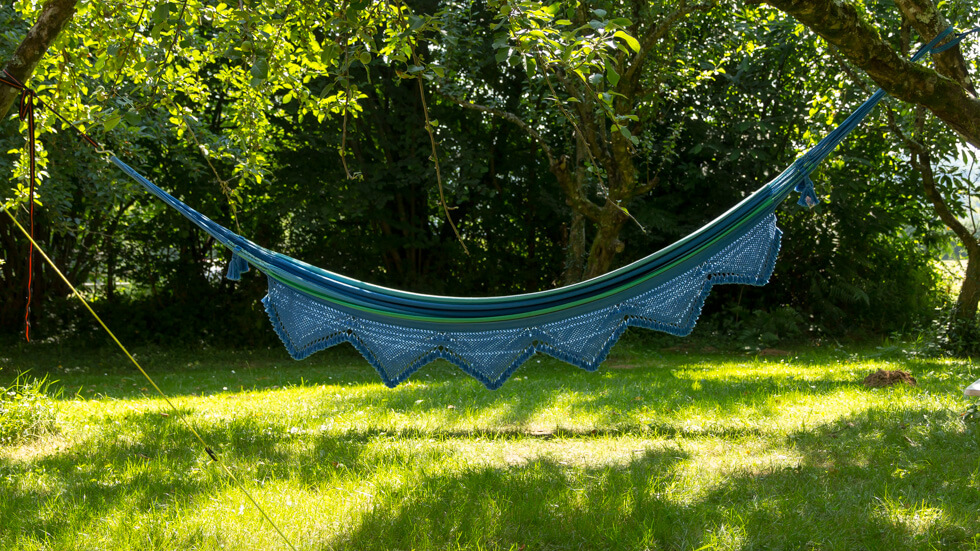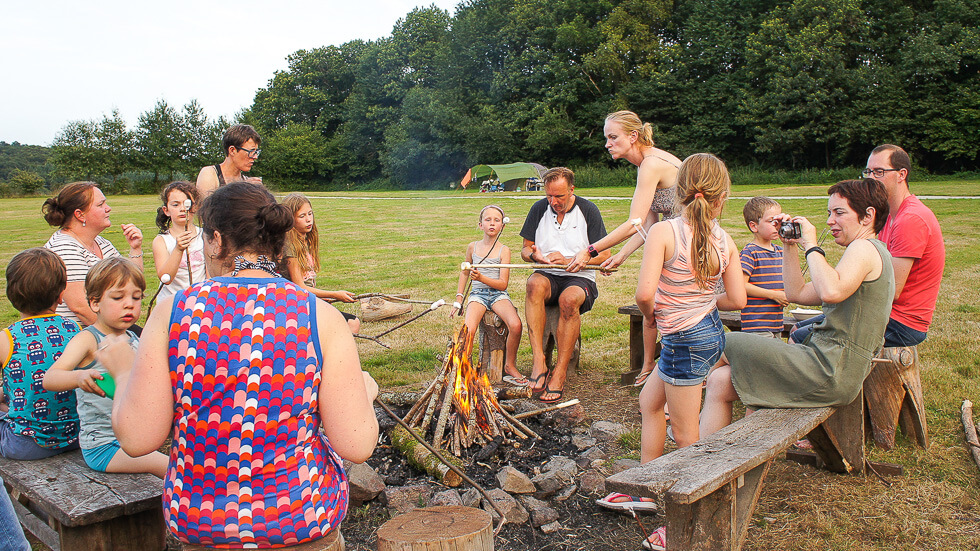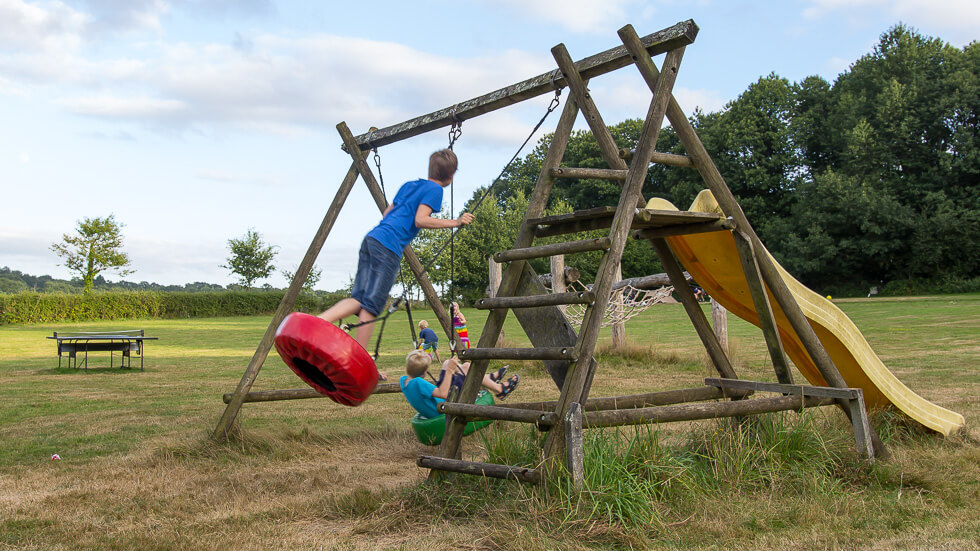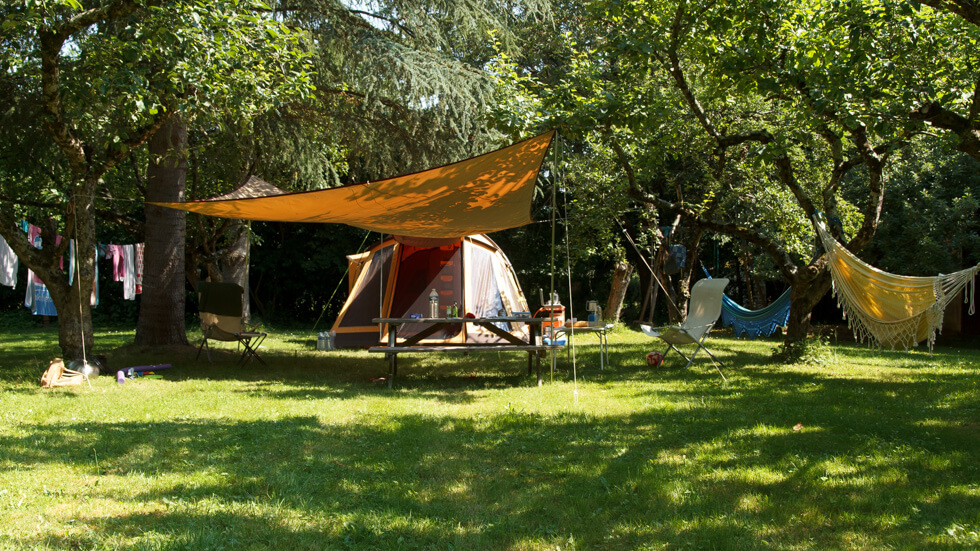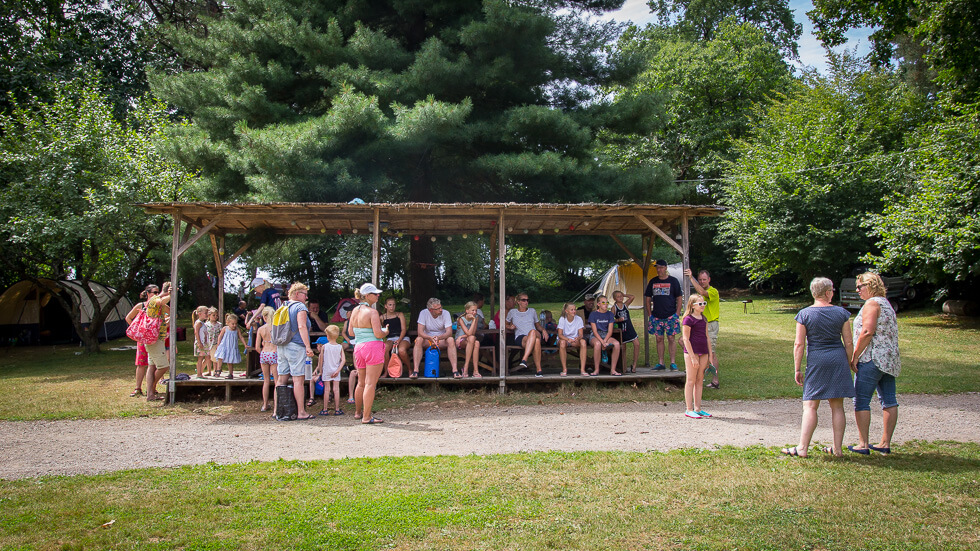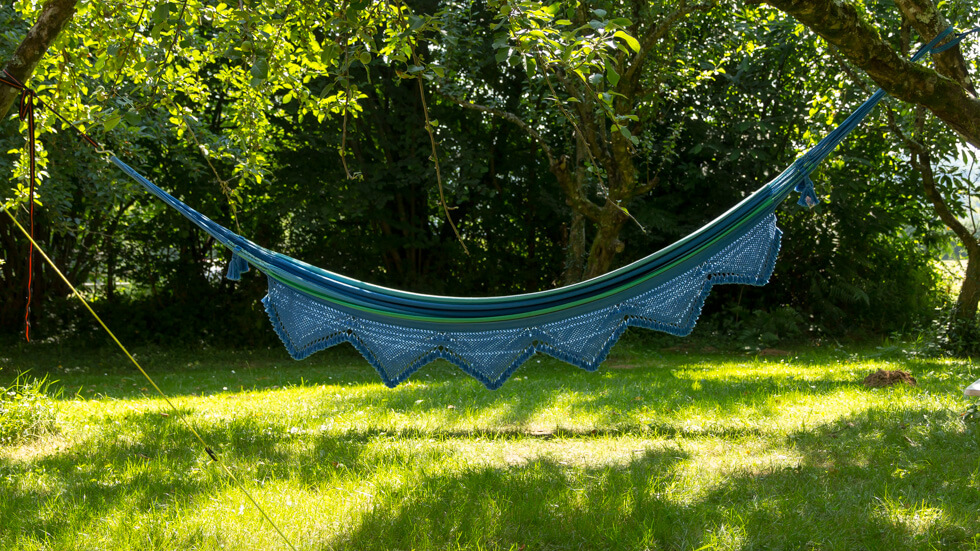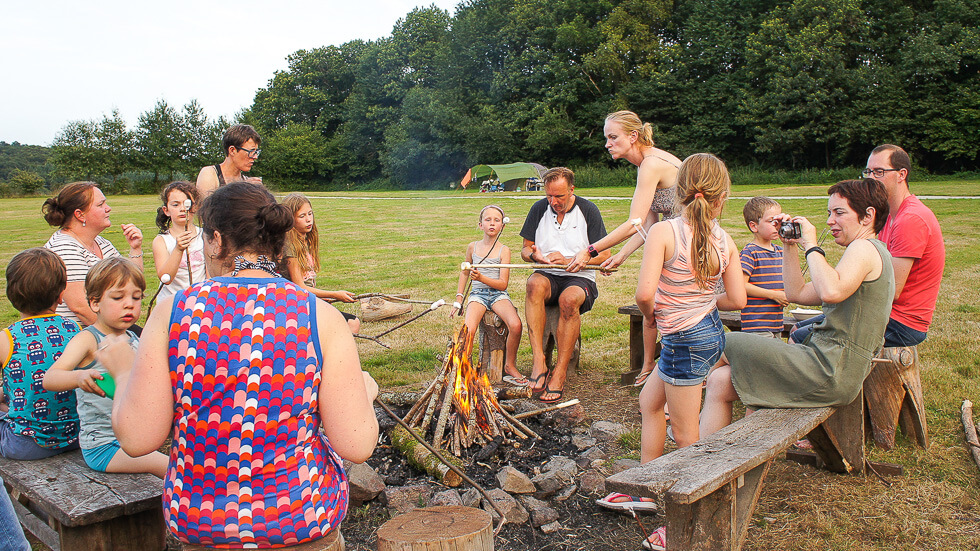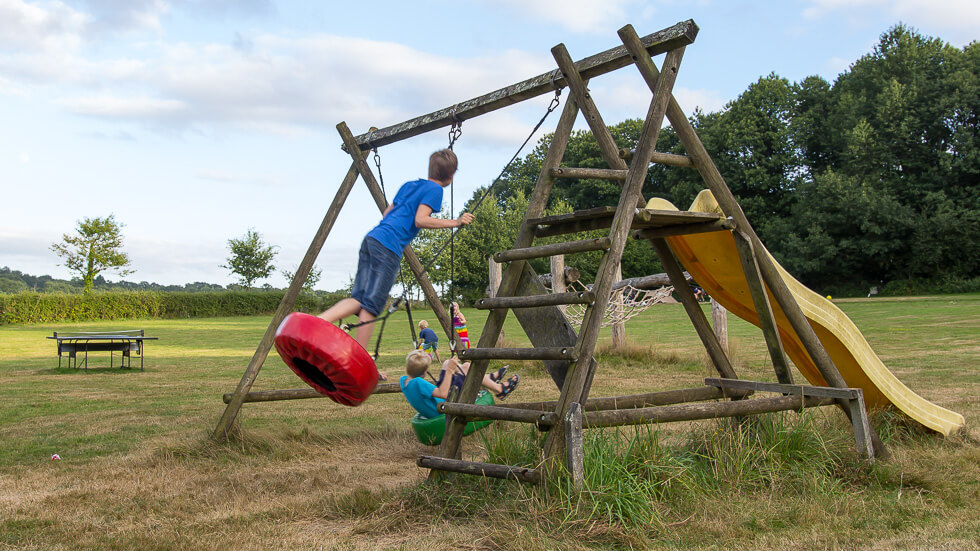 The campsite of Le Petit Mas d'Ile, with 15 pitches and 1 pitch for our rental tent, is located across the road from our house in the middle of a beautiful and green environment and with a great view on the hills on the other side of the river La Vienne.
The campsite is devided into two fields. The fruityard is 3,000 msq and the big field is 10,000 msq. In the center you'll find the sanitary block and nicely located on the big field we have the campfire.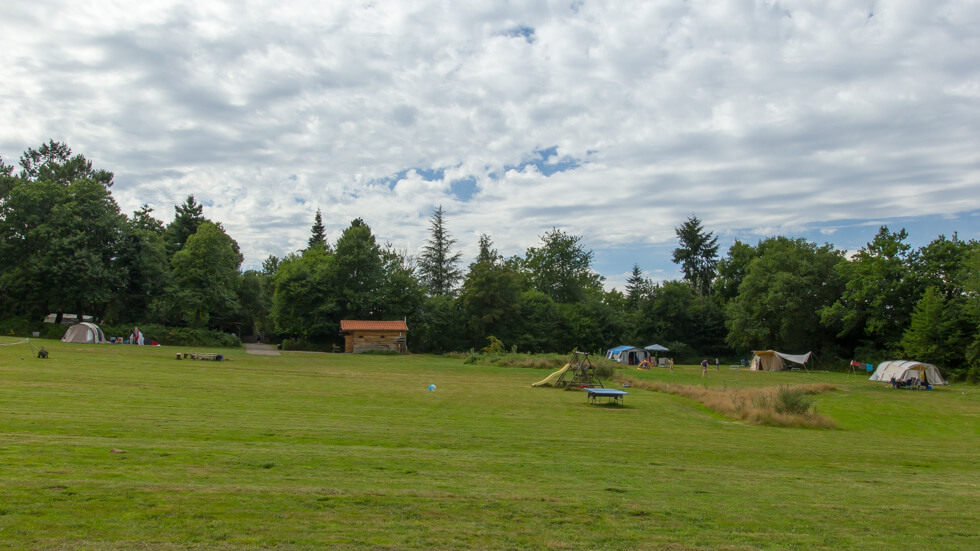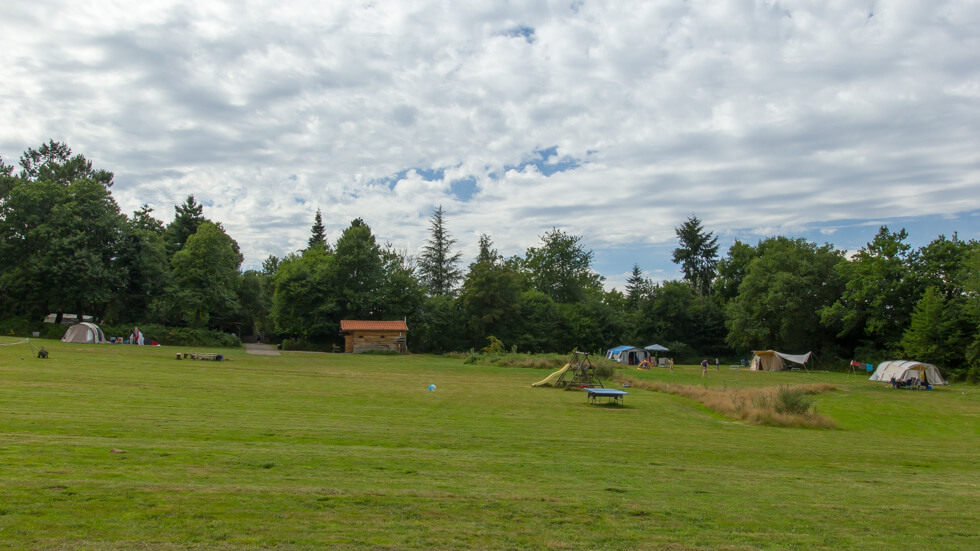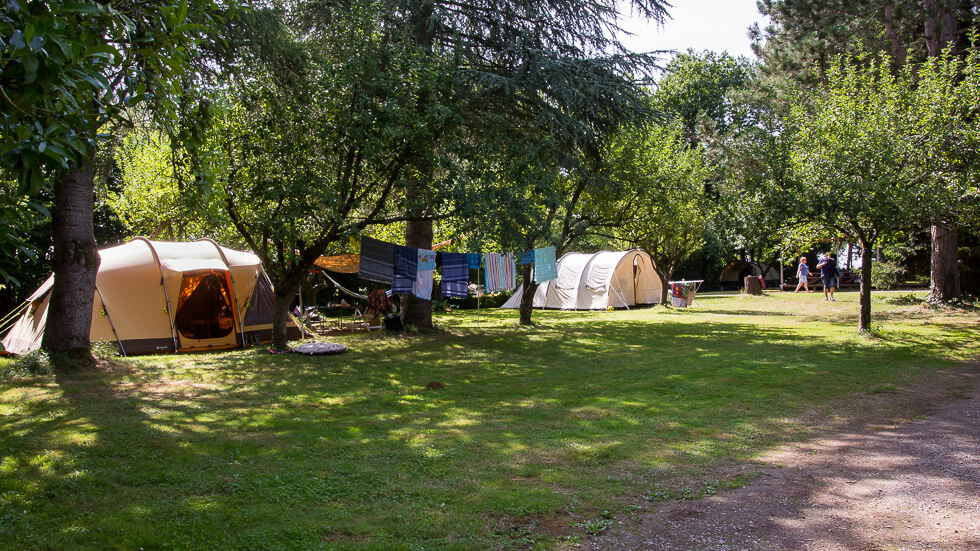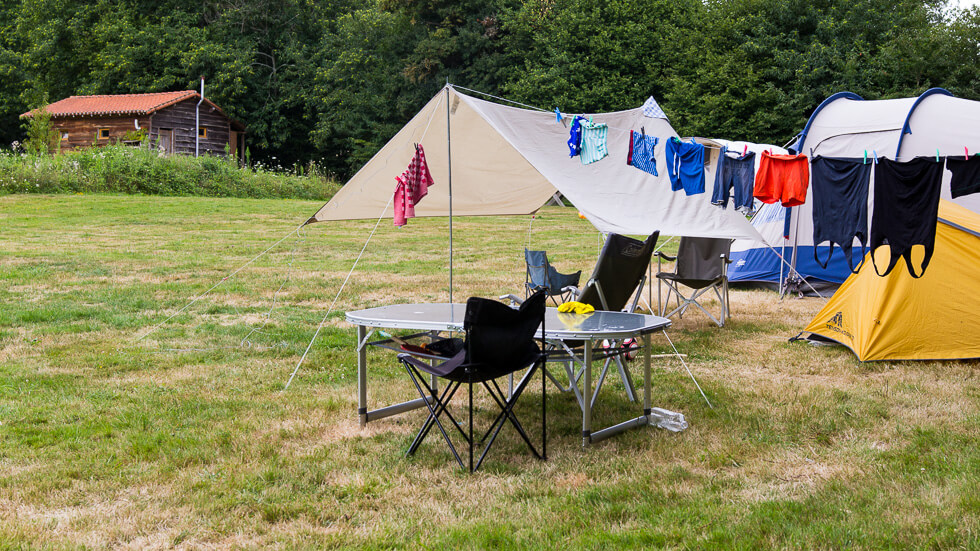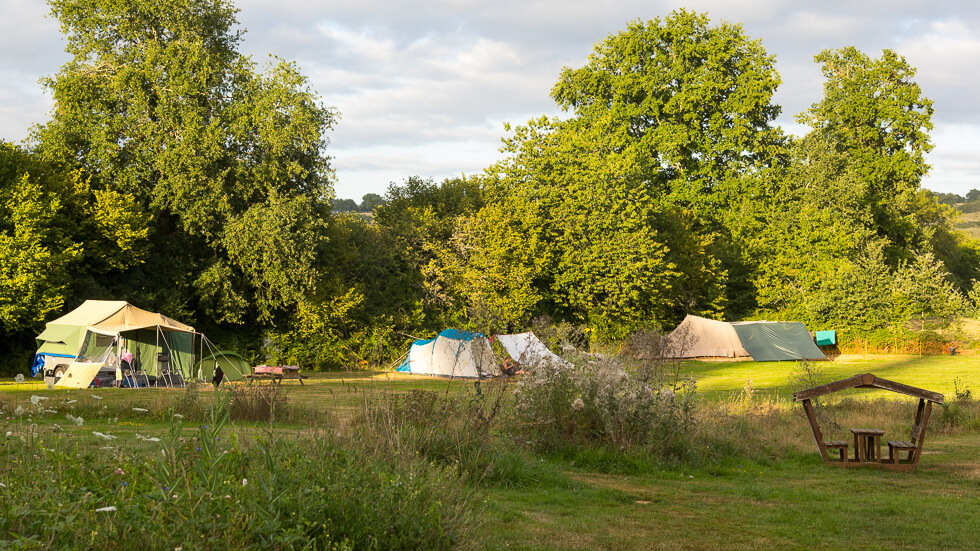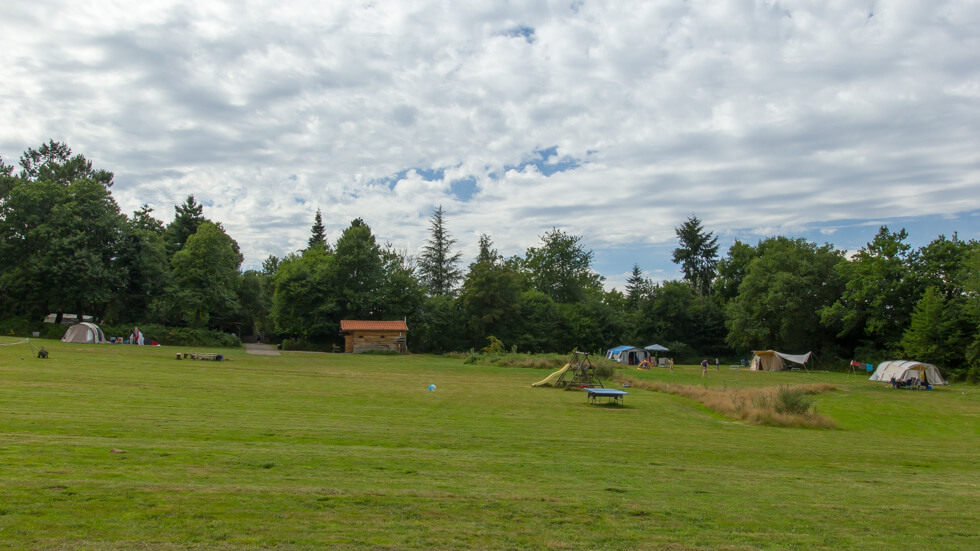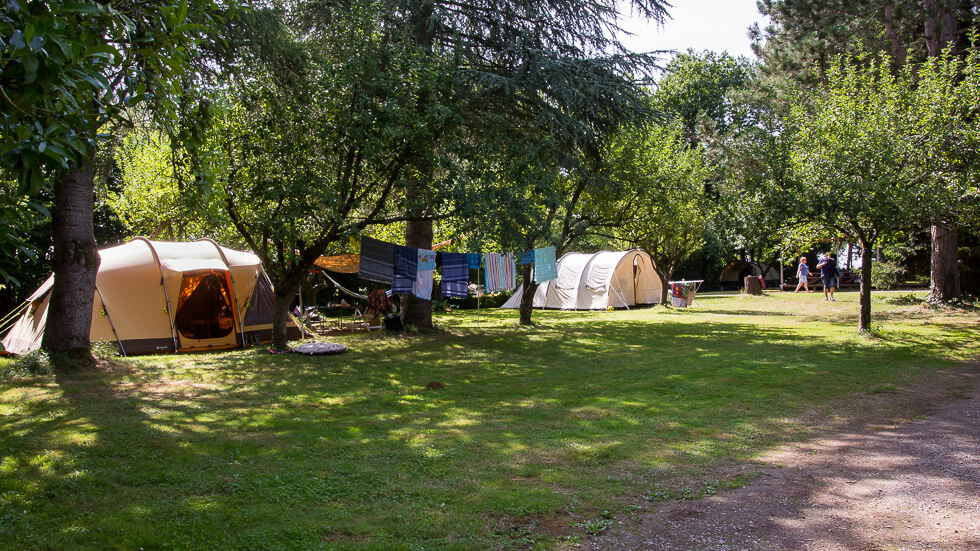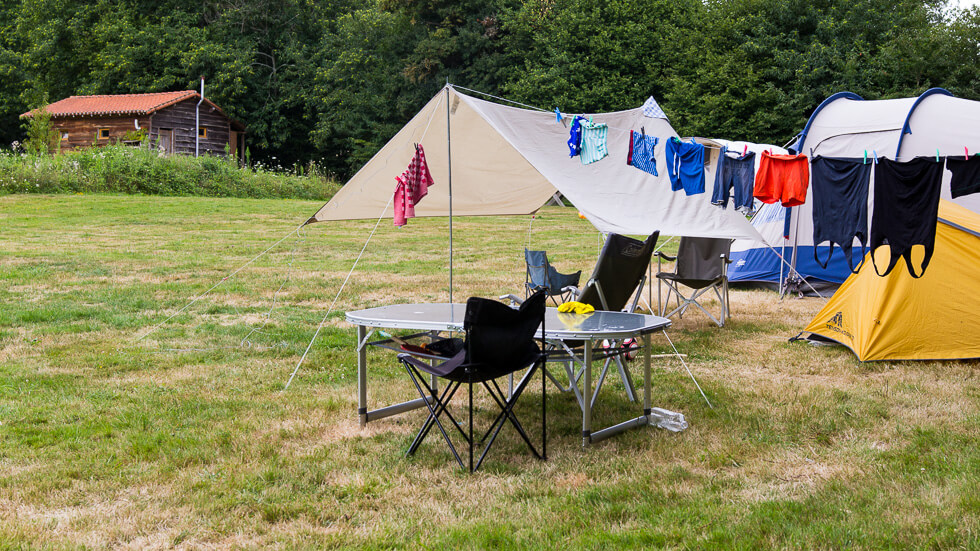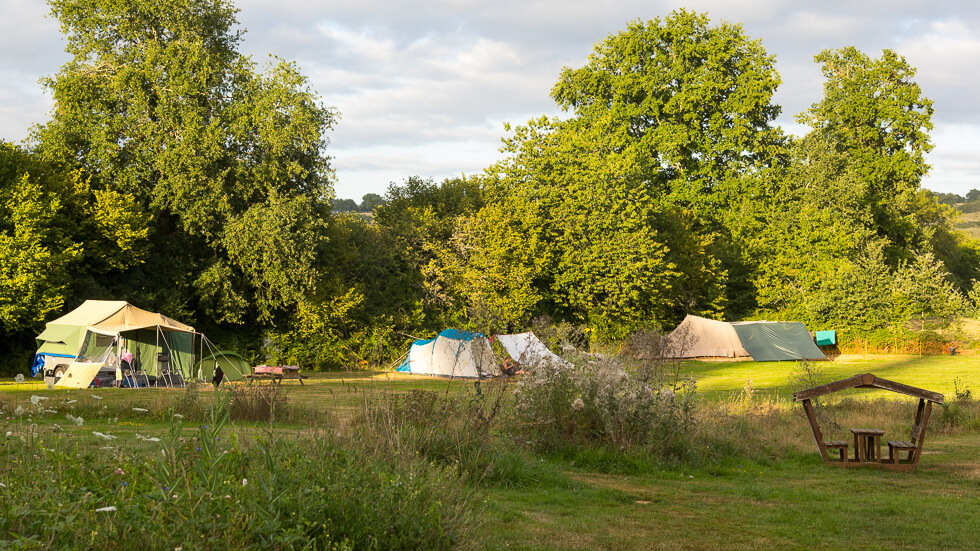 On the large field there are 6 pitches on the right side with morning sunshine and later in the afternoon the shade. The other pitches receive the sun later but will stay in the sunshine until the last minute, but it's easy to create your own shade of course.
The other 4 pitches are to be found in the fruityard. This is also the place where you can join our table d'hôte at the long table underneath the bamboo roof. The free wifi spot can also be found here as well as the collection point for your morning bread when the baker drops in.
Reservations are required during peak season.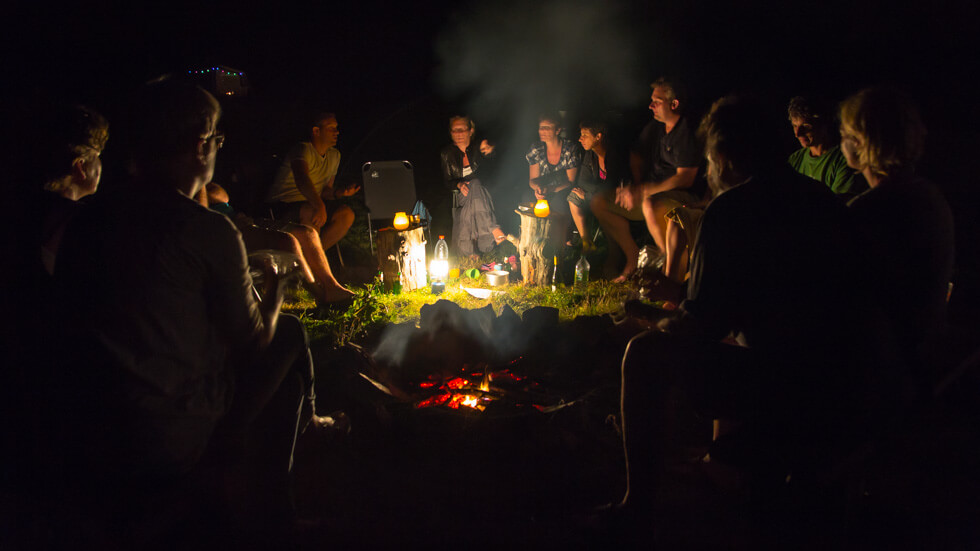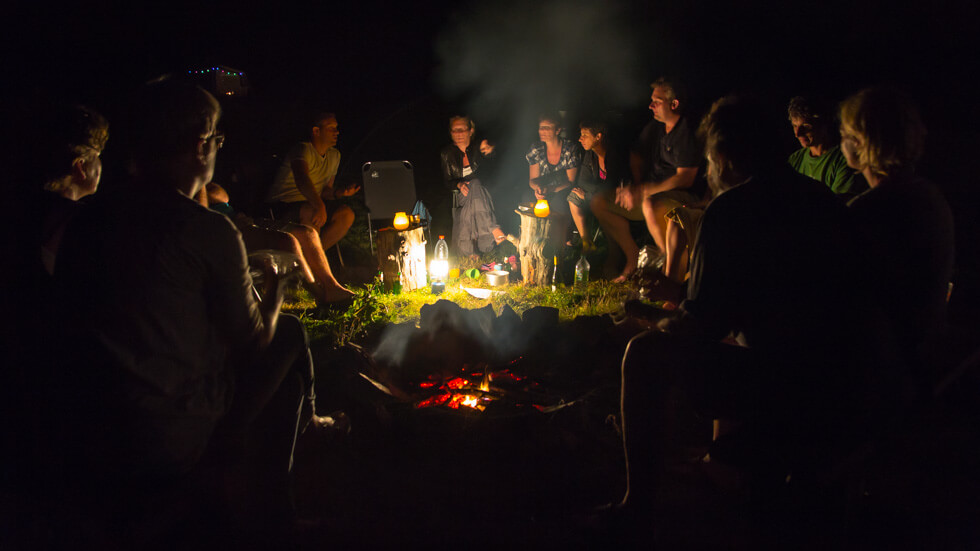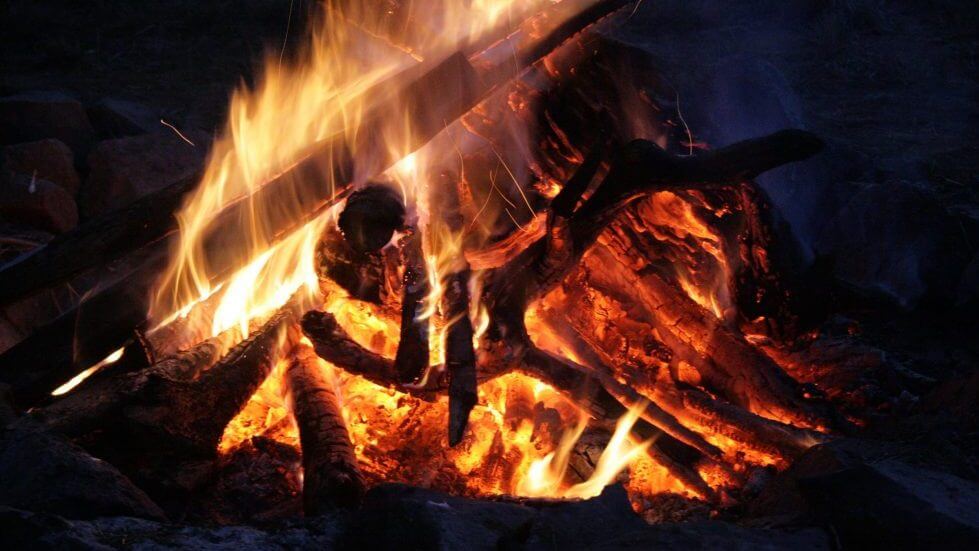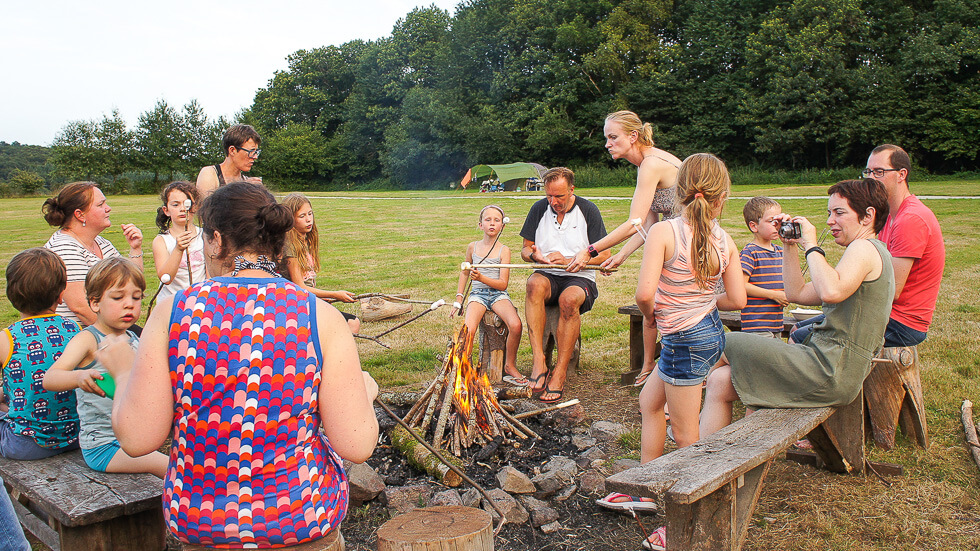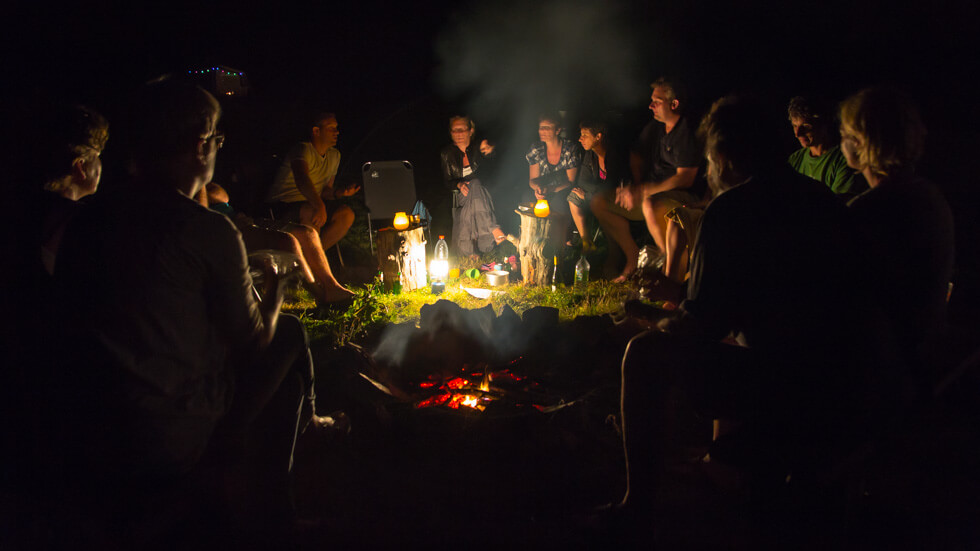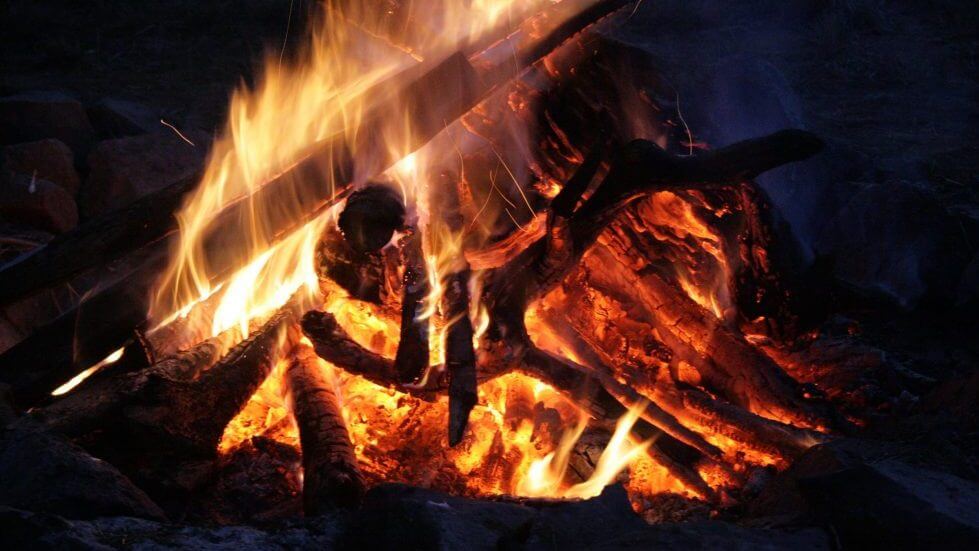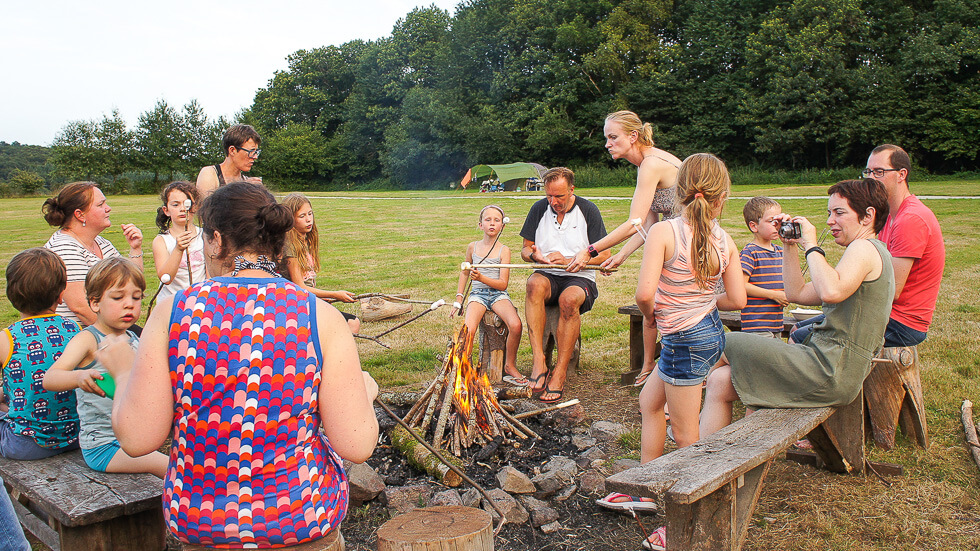 The campfire has been built in the large field. Campfires are always allowed under the supervision of an adult ………. with a bucket of water at hand.
During the day you can collect your pieces of old wood together with the children and in the evening you'll have a great time roasting the marshmallows. Can you think of anything better?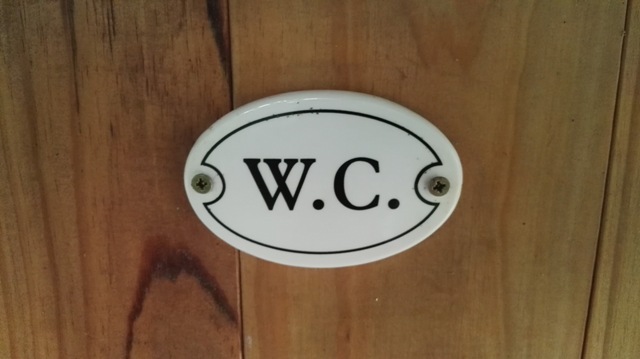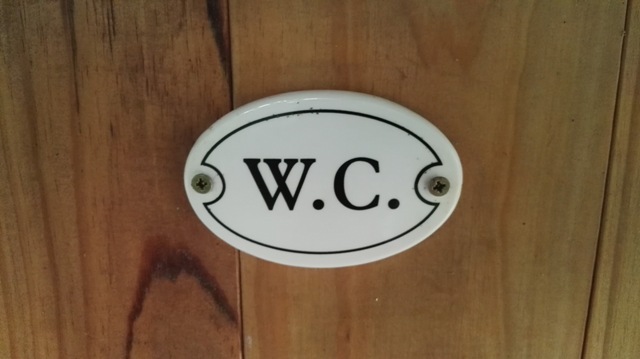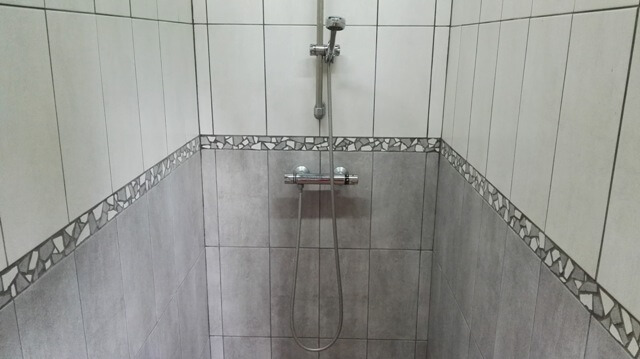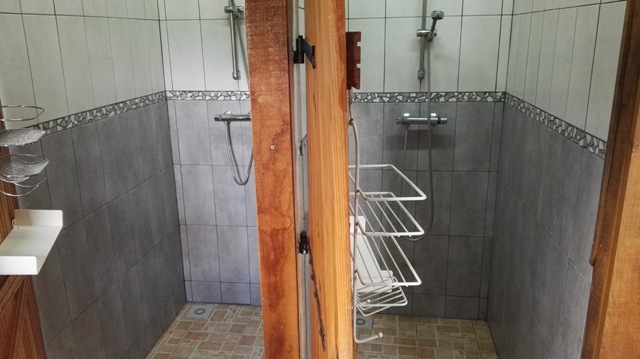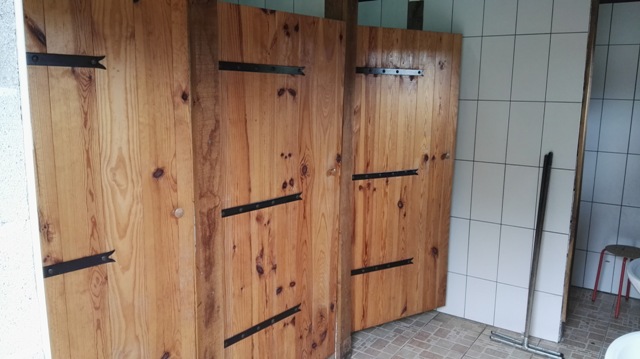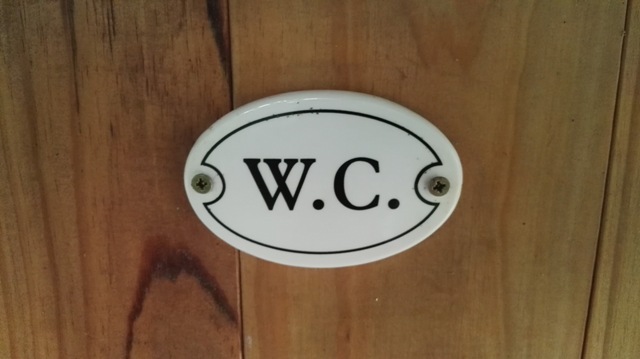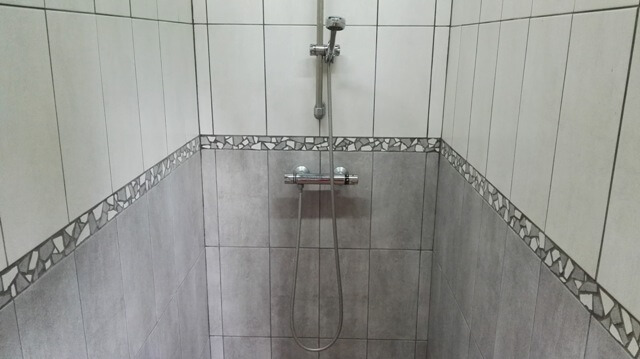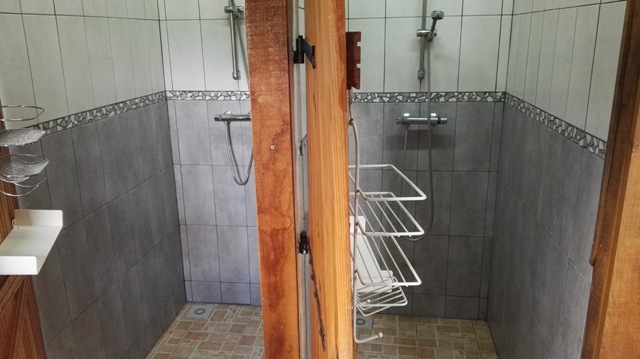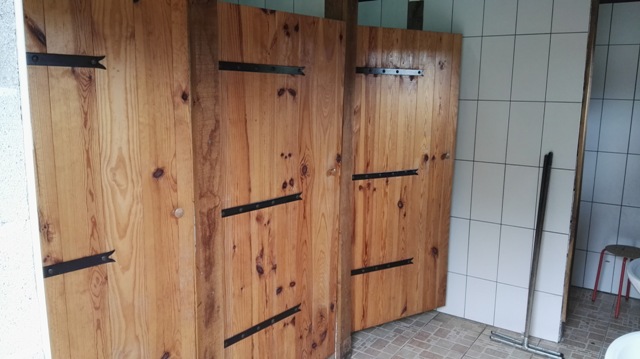 It's a sanitary block as you may expect, clean, tidy and modern. Toilets entrances are on to the outside of the building and the sinks and showers are on the inside. Shower cubicles equipped with shelves and hooks. No coins needed, the shower is free.
3 Toilets
3 Showers – mixer taps
3 Sinks with power sockets
On the outside under cover two sinks for the dishes and a seperate sink for washing clothes.
For only € 5 you can use our washing machine.
Of course we pay special attention to our disabled campers. We have a seperate shower and wash room fully equipped with shower chair, low sink and toilet, including all the necessary supports on the wall.
A private key will be given.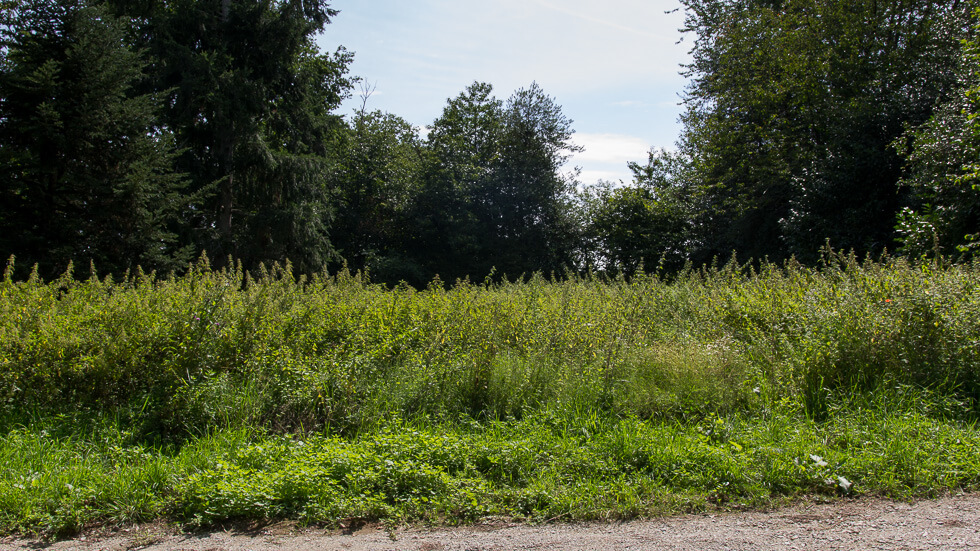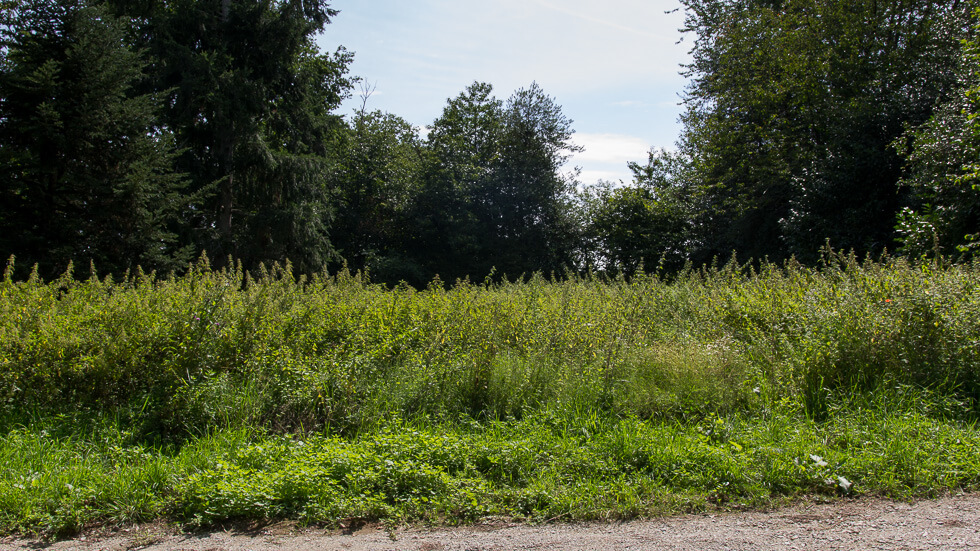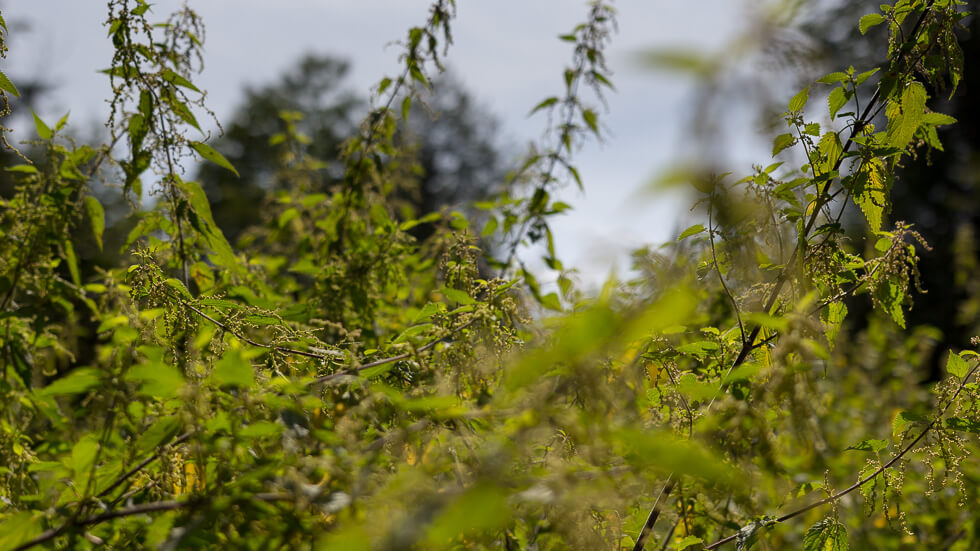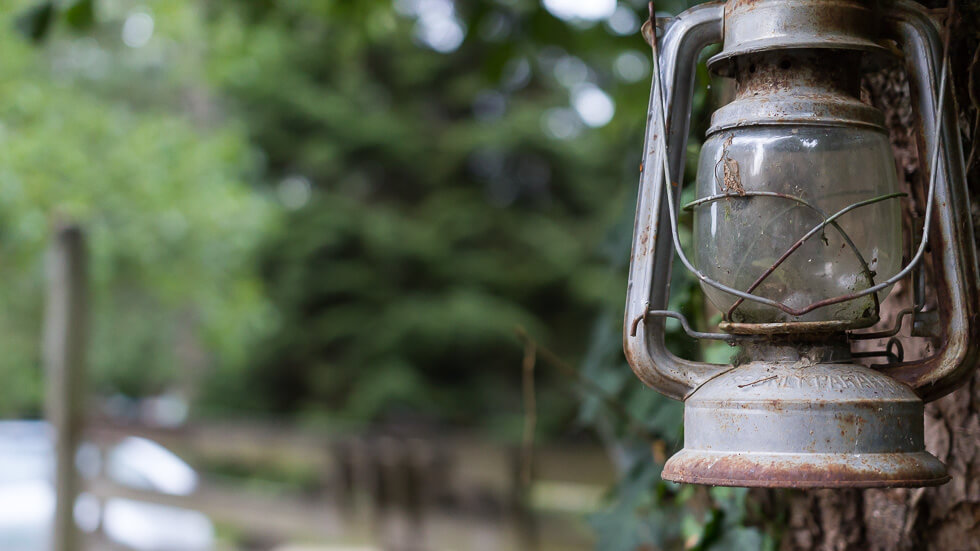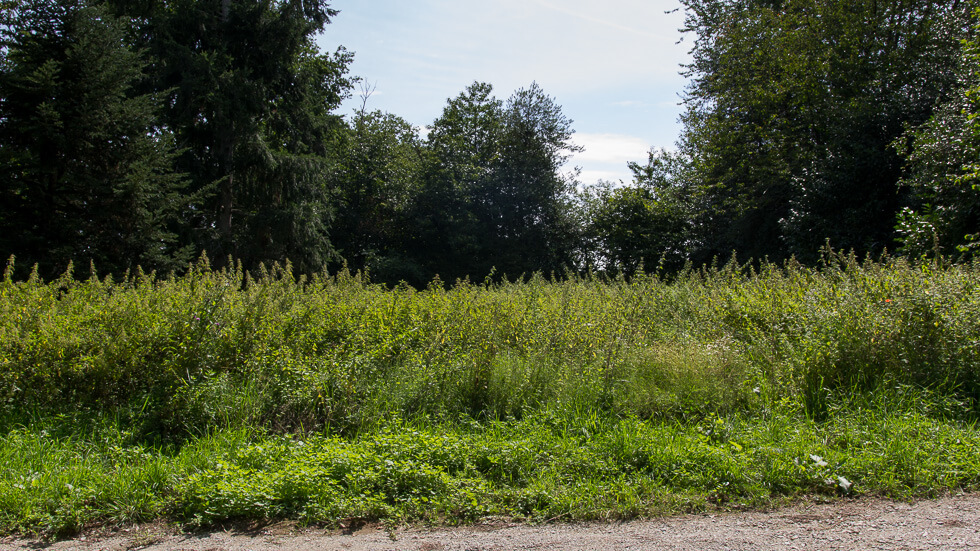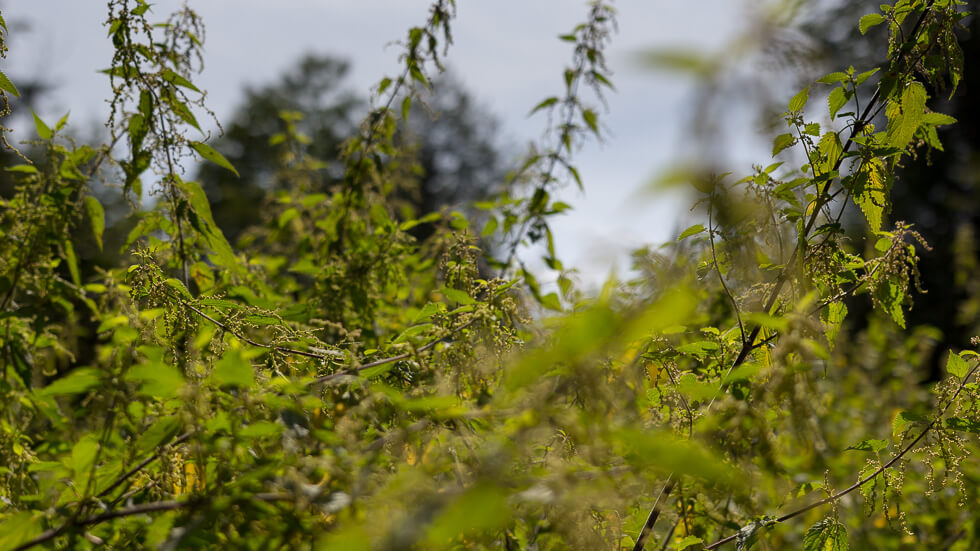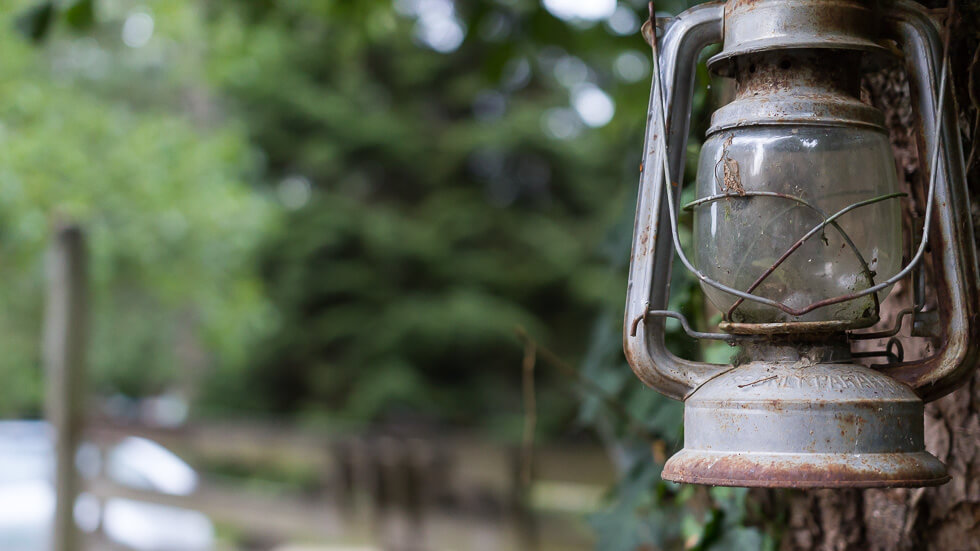 From 2018 we have a separate field for one night stays if we are fully booked.
So if all our pitches are booked but you just want to stay over night, there's a big chance we can help you out.
| Per Night | Low season | Peak season | Info |
| --- | --- | --- | --- |
| Tent | 5,50 | 6,75 | |
| Extra tent | 4,25 | 4,75 | |
| Caravan, Camper | 7,25 | 8,75 | chem. toilet ONLY with AquaKem GREEN |
| Person | 3,75 | 4,75 | |
| Children under 10 | 3,25 | 3,25 | |
| Dog | 1,00 | 2,00 | Upon request |
| Electricity | 3,50 | 3,50 | |
| Baby bed | 1,00 | 1,00 | without bed linnen |
| Baby chair | 1,00 | 1,00 | |
| Visitors | 1,50 | 1,50 | please report |
| ACSI - SVR - ANWB | 15,00 | 21,75 | caravan + 2 pers + electr. (only april + may) |
| Tourist tax | 0,20 | 0,20 | over 18 |